New mothers are at a risk of experiencing post-partum depression. Maybe there is a history of such in your family, or perhaps you have a hormonal condition that place you at a higher risk of developing such. The stress and anxiety of childbirth could as well contribute to complications resulting to PPD. Listen, whatever your situation, there is nothing to worry about. This article will give ten simple steps to help you battle your way back to normalcy and enjoy the amazing motherhood journey. Read on.
Realistic expectations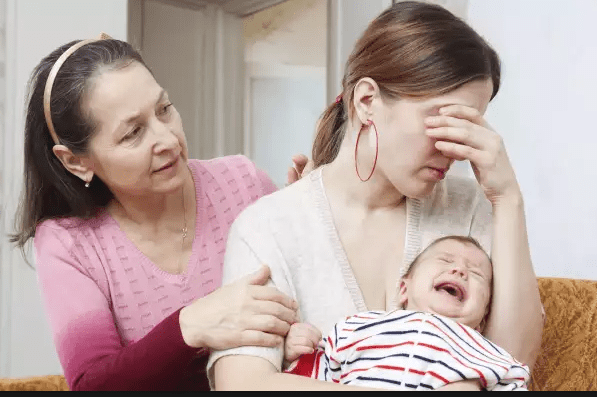 Childbirth is a process, it not what you see on TV or movies. It is a reality. It comes with its blessing and stress as well. Babies are born tiny, yes, some are very tiny. They do not come out clean; they need to be washed and made perfect. Childbirth comes with weight gain, yes, and a lot of weight. Do not expect to look like those new moms on magazines, they have probably done amazing Photoshop, or they have personal chefs and personal trainers by their side. Accept yourself just the way you are.
Sleep
It is time to rest. The body is put under a lot of strain during pregnancy. It will be only fair to rest as much as you can after delivery. It is a lot of work growing a human being in you. It is even harder, popping them out. Get help and relax as much as you can.
Ask for help
Do not try to be a super mom. Ask for help from your friends and family. At times the baby will cry and cry, to a point you feel it is too much. It is okay mom, pass them to the people near you and let them sooth him or her for you. Have someone take care of the baby while you take a shower or even go out shopping.
Visit the gym
It is advisable to sign up for gym classes tailored specifically for new mothers. This way you will shed off your baby weight and fight PPD as well. With people going through the same thing as you do, it will be easy. Before making the first payment, be sure to see the services they offer to new mothers.
Balanced diet
We are what we eat. Your diet has a great impact on how you feel. Eat better to feel better. It sounds simple, but it should be that way. A poor diet will open you to PPD. It is therefore advisable to make sure that your meals have a lot of vitamins and nutrients.…