Most people are not used to thinking that their teeth are living things. However, the truth is that they have live tissues and nerves. The mouth is a breeding ground for both bad and good bacteria. Also, they are quite active in every situation and all the time. Your teeth are under a lot of biting, chewing, strain, talking, aging, and grinding. To stay healthy and strong, they require some tender love and care. That means flossing and brushing regularly. That means attending routine check-ups and exams at the local clinic.
Tooth Decay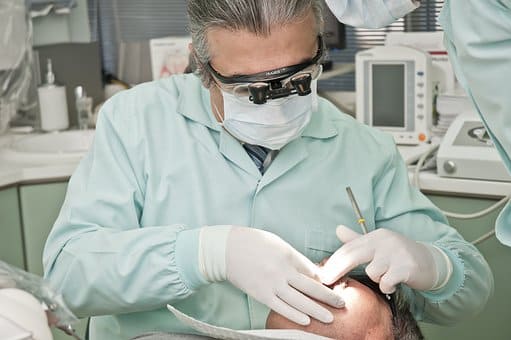 Tooth decay is also known as dental cavities or caries. It is caused by bacteria in plaque that produces acid that slowly eats your tooth enamel and creates holes. That is quite prevalent after eating starches and sugars. Therefore, you should limit your intake of sugars and instead focus on eating a healthy diet. Ideally, your likelihood of developing cavities is dependent on your lifestyle.
Gum Disease
Bacteria infection as a result of the accumulation of plaque can cause gum disease. In this case, the bacteria eat away the gum tissue and ligaments that hold the teeth in place. During the early phases of the disease, the symptoms can be reversed with good dental care and treatment of the underlying infections. However, when it moves to advanced stages, it becomes difficult to treat.
Tooth Infection
That occurs when the root of the tooth gets infected and fills up with bacteria. This will damage the nerves inside the tooth. If it is left untreated, you should get to the dentist. A deep crack, cavity, or fracture can result in an infection.
Enamel Degradation
This is a common problem that is characterized by discolored enamel surfaces. It is caused by exposure to corrosive materials such as sugary snacks and fizzy drinks. These substances contain acids that give your teeth an unhealthy and stained look. In certain cases, overzealous brushing can be a factor. Sugary drinks include sports drinks, all forms of wine, and carbonated soft drinks. Since you cannot get back the enamel that has degraded, it is vital that you prevent this condition. If you like drinking fruit juices, ensure that you clean your teeth on a routine basis and restrict the drinks to mealtimes only.
Dry Mouth
This condition is called xerostomia. It is caused by a lack of an adequate amount of saliva in the mouth. The condition can be caused by different reasons, such as taking prescription medications. If you are using drugs, ask your doctor whether that can be an issue.